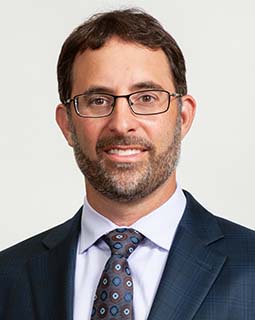 Specialty:
Otorhinolaryngology (ENT)
Address:
599 Farmington Ave
Suite 101
Farmington, CT 06032
Dr. Seth Brown is a fellowship trained sinus and skull base surgeon. He completed medical school at the University of Connecticut and did his residency in Otolaryngology – Head and Neck Surgery at the Albert Einstein College of Medicine.
He then completed his fellowship at Weill Medical College of Cornell University. He practices as a physician at ProHealth Physicians a member of OptumCare. He is chief of Otolaryngology at ProHealth Physicians and at St. Francis Hospital and Medical Center. He is the site director for the residency and Associate Clinical Professor at the University of Connecticut School of Medicine.