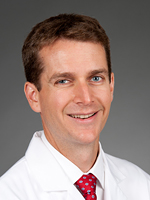 Specialty:
Otorhinolaryngology (ENT)
Address:
85 Seymour St
Ste 318
Hartford, CT 06106
Carl W. Moeller, MD is a board-certified Ear, Nose and Throat (ENT) doctor, serving both pediatric and adult patients. Dr. Moeller treats ENT ailments in both children and adults. He was named a "Top Doc" in Connecticut Magazine in 2017.
Dr. Moeller joined Connecticut Ear, Nose, and Throat Associates in 2011, after attending Loyola University Chicago-Stritch School of Medicine and completing his residency and training in Otolaryngology-Head & Neck Surgery at Loyola University Medical Center. A native of suburban Chicago, he met his wife, Sarah Dolan of Wethersfield, CT, at the College of the Holy Cross (Worcester, MA). They now reside in West Hartford with their two sons.