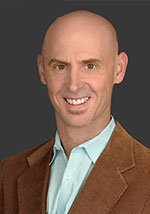 Rode, Kurt W., DPM AACFAS
Address:
2531 Albany Ave
West Hartford, CT 06117
Areas of Interest:
Sports Medicine
Pediatric Foot Surgery and Congenital Deformities
Adult Foot deformities
Flat foot surgery
Dr Rode hails from Richards Bay, South Africa. After he completed 4 years of podiatry training at the University of Johannesburg, he relocated to the United States where he received his doctorate from the New York School of Podiatric Medicine.
Dr Rode completed a three-year surgical residency program at St. Francis Hospital and Medical Center in Hartford, CT. During training at St. Francis he was co-Chief and completed an intensive two month internship at the internationally recognized Rubin Institute of Advanced Orthopedics and Center for Limb Deformity Correction in Baltimore, ME.
Dr Rode is on staff at St. Francis Hospital and Medical Center were he participates in
resident training.
He is an avid runner and enjoys hiking, fly fishing and camping. He lives with his lovely wife in New Britain.
Education
Chief Resident St. Francis Hospital and Medical Center PMSR  –  2012
St. Francis Hospital and Medical Center PMSR  – 2010 – Present
New York College of Podiatric Medicine , New York  – 2006 – 2010
Johannesburg University, South Africa B. Tech Pod. (SA)   – 2001 – 2005
Natal Technical College, South Africa Certificate in Sports Massage  – 1999 – 2000
London School of Reflexology Diploma in Reflexology  – 1998
Awards
APMA Educational Foundation Scholarship
ACFOAM Timothy Holbrook Memorial Award for Orthopedics and Medicine
Presidents Award for Academic and Clinical Excellence
Sidney Solid Award  – 2007- 2010
J. Edward Stricker, DPM Memorial Scholarship –  2008
AAPSM Robert M. Barnes, DPM Memorial Scholarship  – 2007
Professional Affiliations
Active Staff
St. Francis Hospital
Hartford Hospital
Manchester Memorial Hospital
Academic Activities
Rubin Institute for Advanced Orthopedics Sinai Hosptial of Baltimore  – Dec. 2012 – Jan. 2013
AO North America Basic and Advanced Podiatric Surgery Coarse  – Sept. 2011 – March 2013
ACFAS "Arthrodecsis and Tendon Transfers – Toes to Hind Foot – A cadaveric skills course"  – Mont Fiore Hospital, NYC -April 2013
ACFAS Arthroscopy course, Rosemont, IL  – June 2013
Extracurricular Activities
AAPSM NYCPM Chapter (Sports Medicine Club)  President   – 2007 – 2009
Student Ambassador –   2007 – 2009
Freshman Surgery  Club Representative –  2006
South African Podiatry Student Association President – 2005
Volunteering and Community Service
Special Olympics CT State Summer Games – 2010 -2012
Boston Marathon Medical Team  –  2009
Special Olympics "Polar Plunge"  Fundraising Committee  –  2008 -2009
Founding Member of Inaugural Inter-Podiatric College Research Symposium  – 2008
New York Marathon Medical Team – 2006 – 2008
Special Olympics State Games NY  – 2007